All of a sudden, seemingly from nowhere, being tidy is trending! You may have noticed getting organised creep into your Instagram with pantry hacks and Kmart mums blogging about transforming and tidying kids bedrooms. But, tidying up has become a seemingly overnight craze with the creation of KonMari.
Konmari is a lifestyle organisation brand created by Japanese phenomenon Marie Kondo. Marie has made organising and tidying a multi-million dollar empire with books and even her own TV show. Just who is Marie Kondo why are we finding that tidy is trending?
Who Is Marie Kondo?
Marie Kondo is a Japanese organisation expert. Yep! That's a REAL job description! Marie goes into peoples homes and creates peace amongst the chaos and decluttering your living and working space. Keeping items that bring you happiness and ones that 'spark joy', and discarding items that mean nothing to you such as items that sit and gather dust, and clothes which languish year after year in your wardrobe and draws. Marie works through the clutter, cleaning and organising by item type rather than area or room. For example; books and papers, then clothes, then bedding rather than spring cleaning your library, bedroom and linen cupboard. You can apply the KonMari method to any home from a strata apartment to a large family home.
Marie Kondo's Japanese organisation method has resonated with millions of people sparking her own brand, books, TV Shows and endorsements proving that it pays to be organised!
How Do I Create KonMari My Own Home?
Start bit by bit, little by little. start with a smaller room such as your home office. Throw away old pens and broken stationery, keeping your favourite pens on display and to hand in a stylish desk tidy. Discard old CD-Roms which can no longer be used and shred old papers, filing away neatly anything which is important to you or needed later for invoicing and tax. Once everything is tidy and decluttered, maybe organise the notebooks left by colour to give a pleasing aesthetic and finally, once you have thrown away all that 'does not spark joy'.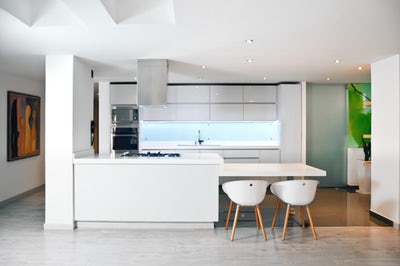 Once you have worked through each room and area in your home, it's time to call in some local cleaning services and then look back on the amazing transformation of your home which brings you harmony and peace. If you live in a strata apartment, contact your strata cleaner to give your apartment block the once over.
Can I Apply KonMari To My Workplace?
Yes! You will need to get your colleagues and staff on board, but you can certainly go through your business and workplace. Having a clear, clean, tidy place to work is great for employee engagement and motivation. Clean departments and desk areas can instantly spark focus and efficiency, and a tidy workplace also breeds pride in staff as they become proud of where they work. Follow the same principles as Marie Kondo offers for the home and replicate them at your commercial premises.
Once you have removed and organised rubbish pick up for all broken old furniture and products along with clutter which grows over the years, you can call in a commercial cleaning service to give your workplace a thorough professional clean and steam clean the carpets for a fresh clean feel.  A clean office creating clear minds and an opportunity to get inspired and focussed for a busy year ahead!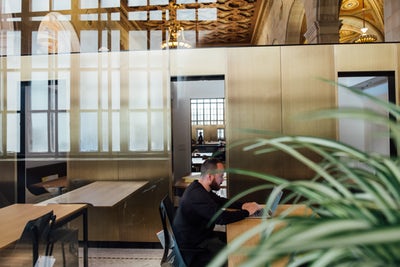 Give the KonMari method a go in your home or workplace and find out just why being tidy is trending!